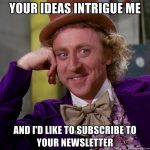 Hey AIE!
This update letter is designed to give the greater community some insight into what's happening across our game divisions as well as shine a light on some of the awesome guild news that may be of interest. The officer team meets regularly both as each division and as a cross-game group and works on community support in a number of ways behind the scenes. We wanted to make sure you are aware of that and receive a heads-up on what's new in Alea Iacta Est.
Here are just a few things going on:
Streaming
Shout out to all the awesome AIE bloggers, streamers and other content makers posting links to their work and events in the #content-creators channel in Discord. If you produce any kind of media, this is a great place to drop a link and let the community know.
Building on that, the official AIEGuild Twitch channel is now live at: https://www.twitch.tv/aieguild  Head there now to follow us so you get all the latest official guild content including Sy's Fireside Chats, MFN/Noob Raid streams, Sunday Night AIE In All The Games stream and more! We'll be adding more streams there over time and doing some select hosting of AIE events. Thanks to everyone already following and watching. Those views help raise the visibility of the channel.
Forums
The disappearance of the forums this spring is felt most strongly by our large group content teams in all the games. The loss was a surprise and was very frustrating to everyone involved at the leadership and ownership level. Unfortunately, it was not in anyone's control. That said, we are looking for alternative and possibly new ways to support our raid teams.
The first step was to create two new text channels in discord. Stop in, post your news, or look for a team with:

#raidteams-news – Post news, progression, tips and discussion about your Operations/Raid or other group team in any game.
#raidteams-recruitment – Looking for members or are you a free-agent looking for a team? Jump in this one to post your lfm and lfg notes for group teams.
AIE At Blizzcon and SWCC
Planning is in progress for another Guild Hall for this year's Blizzcon. This is a premier IRL guild event of the year and is a huge undertaking. While we haven't confirmed the Guild Hall for this year, we have a team that's working hard to see if we can make it happen. Stay tuned to the AIE Podcast and community news to hear more as this develops.
Star Wars Celebration, April 2019 is in Chicago. We will have some kind of AIE meet-up tied to it for our Midwest and Star Wars fans. Tickets are already on sale for SWCC and some are selling out. Ask in Discord if you have questions about SWCC or about visiting Chicago.
Here are a couple game division highlights and events. Find more in the game division discord channels:
WoW Monthly Event – Monthly officer run, open guild events. Next up (6/24@2pm east) invade the Alliance for the Midsummer event.
WoW Noob Raid – Join on Saturday nights at 11pm east for awesome casual, no prior knowledge, open raid content runs.
EVE – Fleet Commander Program – Want to run some fleets and get rewarded for generating AIEU content? This is for you.
SWTOR Mandatory Fun Nights (MFN) – Tuesday nights in SWTOR meet up for guild fun designed for anyone and everyone at 9pm east.
SWTOR Monthly Event – A monthly event is scheduled for June 22, 8-10pm central. This will hopefully be the first of a new series.
FFXIV Friday Fun – Join on the Goblin server for some weekly group content and exploration of the latest expansions.
ESO Mandatory Fun Nights (MFN) – Join Friday at 9pm east, as the guild seeks out skyshards, world bosses and more with characters of any level.
STO – Be sure to jump in and check out the new "Victory is Life" expansion as well as AIE Fleet Starbase and all the awesome perks and services that come with it.
All that and more going on in GW2, Destiny, LotRO, Overwatch, etc. Check out all the divisions in Discord and say hi.
Thank you everyone for making this community great.  As always, if you ever have any questions, please contact the officer corp at officers@aie-guild.org or in Discord in #lfo.