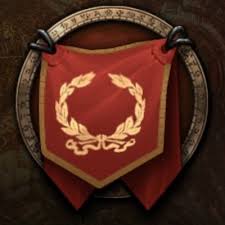 Alea Iacta Est is a Horde and Alliance guild on the Earthen Ring – US Server.  For information on joining, please visit our Join AIE page.
The Alea Iacta Est guild in World of Warcraft is and all-ages social guild and the oldest of AIE's game divisions.  The guild was founded as a fan guild for fans of podcasts associated with Scott Johnson's Extralife forums: The Instance, Extralife Radio, Buzz Out Loud, and Jawbone Radio.
The guild grew rapidly in its first month.  Within three weeks, it had hit the limit of 500 members which are visible in the guild roster.  The guild continued to grow to an estimated 6600 active members when Blizzard introduced the 1000 member limit on guilds in 2010.  To allow the guild to continue as it had, the guild developed the GreenWall addon to link the guild chat of multiple physical guilds.
The guild is primarily a social guild to values mutual courtesy and respect.  Game activities like raiding, PvP, and RP are organized independently by members of the guild, not at the guild level.  While members have a wealth of opportunities when it comes to these aspects of the game; there are no participation, experience, or gearing requirements to join the guild.