On this episode of The AIE Podcast…
mmmmmmm, Ice Cream Citadel
SWTOR is filled with nice, shiny things… really
Halloween looks to be Endlessly exciting
Jobs, get your new jobs here!
And, we have Maellung here to talk to us about AIE in LotRO
All that and more coming up right now…
Podcast Audio
Podcast: Play in new window | Download
Subscribe: Apple Podcasts | RSS
Raw Video
Open
Welcome to episode #411 of the podcast celebrating you, the Alea Iacta Est gaming community, the die has been podcast. This is Mkallah: To my left is Tetsemi: – (catch phrase here). And to my right is Mewkow: (catch phrase here). This week we are joined by special guests Maellung who is here to talk to us about AIE in LotRO Welcome!
Ok, we'll be digging into LotRO shortly, but first, let's cover this week's news…
AIE News
Community
Mandatory Fun Nights
Where the fun is mandatory but the attendance is not.
Sunday – You all get a day off!
Monday – GW2 9:30 pm Eastern
Monday – STO 10:00 pm Eastern
Tuesday – SWTOR 9:00 pm Eastern
Wednesday – HFO Mythic+ Mayhem (WoW) 8:00 pm Eastern
Thursday- Board Game Night (1st and 3rd Thursdays) 7:00 pm Eastern/6:00 pm Central
Friday – ESO 9:00 pm Eastern
Friday – FFXIV(Magical Misc Tour) 9:00 pm Eastern
Saturday – LotRO 8:30 pm Eastern
Saturday – FFXIV (Maps) 9:30 pm Eastern
Saturday – WoW Classic Hardcore 9:30 pm Eastern
Saturday – Noob Raid (WoW) 11:00 pm Eastern
Streaming and Guild Podcast News
We have a ton of AIE member podcasts! Want to know where to find them? Look no further than here-
New Overlords Podcast (Max and Sema)
https://www.newoverlords.com/category/listen/sepc/
Working Class Nerds (Marcus and Nick) – NSFL
https://workingclassnerdscom.wordpress.com
Boards and Swords (Chris and Philip)
https://boardsandswords.com/blog?category=Boards%20%26%20Swords
Dr. Gameology ( Dr. Daniel Kaufmann )
https://drgameology.com/
STO – Fleet Action Report (Grebog and Nikodas)
https://www.youtube.com/@fleetactionreport
A Podcast Reborn: A FFXIV Community Podcast (Brandon aka Old Man Franks, Meagan, and Rho) – NSFL
https://www.bonusroll.gg/directory/a-podcast-reborn/
NOMADS
A couple people have popped back into New World to check out the expansion and it's looking pretty good. We don't expect that much attention there but the company still exists if anyone needs it.
Diablo 4 Season 2 has started and is also looking pretty good. Some quality of life updates, like faster leveling, coupled with the season story and vampire abilities seem to be well received. I bet there's a crew in the Diablo channel that would group up for fun times if anyone is interested.
ARK is likely going to release their remaster of the base game in the next week. We may have a group making an expedition into ARK and will post announcements if that's going to happen.
WoW
Noob Raid is still working on getting a full clear of Aberrus for Kini since it seems like whenever she is there, Noob Raid doesn't quite make it past all the bosses.
Speaking of raids, with patch 10.2 launching on November 7th, Blizzard has announced the raid schedule. And good news everyone, all difficulties, including LFR launch together, and LFR wings unlock every week, instead of every 2 weeks.
Gather your allies and join the Dream Wardens as they stand against the machinations of Fyrakk and his allies, the Druids of the Flame—for fame, for glory, for the World Tree—and for the rewards. You'll face nine new bosses and engage in a Dragonriding encounter, leading to the ultimate showdown at the top of Amirdrassil, the Dream's Hope.
Week of November 14—Raid Finder Wing 1: Incarnates Wake (Gnarlroot – Igira the Cruel – Smolderon), Normal, Heroic, Mythic
Week of November 21— Raid Finder Wing 2: Molten Incursion (Volcoross – Larodar, Keeper of the Flame)
Week of November 28— Raid Finder Wing 3: The Viridian Weave (Council of Dreams – Nymue, Weaver of the Cycle)
Week of December 12—Raid Finder Wing 4: Fate of Amirdrassil (Tindral Sageswift – Seer of the Flame, Fyrakk the Blazing)
WoW Classic
Good News Everybody, ICC is open, we have been in twice now, and have downed the first 4 bosses with relative ease. Tonight we cleared Onyxia's Lair, ToC 10 man, Malygos (Weekly quest), VOA, and the 1st 4 bosses in ICC. In other news, the Hallow's End event is active, and we have been running the headless horseman daily. Successful mount drops for some of us, so they seem to have upped the drop rate. It's great to be back in the raiding mode, and to have that comradery back.
We are also looking forward to BlizzCon to see what they announce regarding Cataclysm, and Classic in general.
SWTOR
In swtor game news, we got some updates on what 7.4 will bring, which included a game-wide upgrade to lighting and a new color tech. The new color tech includes a spectrum of shininess from matte to pearlescent to metallic. The first application of this new tech is going to be in six new dyes. Now when you say you got a shiny new armor piece, you can really mean it.
This is a reminder that flashpoints drop plenty of nice decorations for your stronghold, so they are worth running–especially when they are Conquest or Galactic Seasons objectives.
We had an active week in the guild with World Bosses and murderous mayhem during MFN, PVP action on Wednesday night and Space Pew Pew and heroics on Friday.
ESO
Cool things the guild has been doing:
We've been working on Trials again and having a lot of fun doing so even though we usually have less than 12 people.
Playing Tales of Tribute with each other for the current ToT tournment.
Things planned or coming up for the guild:
More trials
Diving into the new Endless Archive content when it releases
Game News:
Update 40, which brings the new Endless Archive content, is scheduled to launch on Oct 30th for PC/Mac and Nov 14th for consoles. It brings some QoL changes like a new group finder for trials, arenas, and pretty much any other activity you might want to group up with friends to do.
FFXIV
We got the first new job reveal for Dawntrail! A dual sword wielding melee called Viper, designed specifically for ffxiv and sharing gear with Ninja. The swords can be combined into a long single weapon for their burst phase.
And FFXIV will have fur textures! Look at the amazing furry llama!
STO
Mudd is opening the doors on a new Choice Pack on October 26th for PC! Purchase the Mudd's Awesome Mix Choice Pack for 29500 Zen, and choose any three of the above options! But that's not all – this pack will be 50% off from 10/26 @ 8am PT – 11/9 @ 12pm PT. Choose from the following options:
Herald Vonph Dreadnought Carrier [T6]
Freedom-class Exploration Frigate [T6]
Tholian Iktomi [T6]
Tzenkethi Shuk-din Escort [T6]
[2x Pack] T6 100% Off Ship Coupons
50x Master Keys
[9x Pack] Experimental Ship Upgrade Tokens
10x Ultimate Tech Upgrades
More info at – https://www.arcgames.com/en/games/star-trek-online/news/detail/11556363
By the way, everything in Mudd's Market that isn't a Bundle is on sale for 75% off from October 26th at 8am PT to November 2nd at 12pm PT! Grab more for your Zen!
GW2
The Shadow of the Mad King event is here until November 7th. Dungeons and More night is the 2nd Friday of the month starting at 9 eastern. All are welcome, no level requirement.
LOTRO
See Game Notes
GAME NEWS
Corsairs of Umbar on track to release on November 8th
Lore of Umbar
The Haven of Umbar was a city to the far south of Gondor in Middle-earth, where the King's Men and their descendants lived in a city of the same name. By the Third Age known for its sea-faring Corsairs.
New playable class
4 new regions with over 350 unique quests
New enemies that include a lion and a saltwater crocodile.
New level cap of 150
SSG wants players to have plenty to do and not necessarily get to endgame.
New endgame instances coming Dec/Jan timeframe
Upcoming improvements
UI
Deeds panel
Map that doesn't take up the whole map so you can have it open while running.
Looking at improving content for lower-level content while still adding endgame
New launcher that would include multi-factor authentication mid next year (probably)
4K update is still planned.
Executive Producer wants more mechanisms for players to group from disparate levels such as level 75 able to run with a 105 or even a 140 and be able to do meaningful content and get good rewards.
Devs are working on stuff for all categories of player types from endgame, explorers to crafters to those who want to immerse themselves in Middle-Earth. One thing is a parrot that sits on your shoulder, that uses an equipment slot, for one group and non-combat parrot pet for another group.
VIP updates are in the works to make it more incentivizing.
Skirmishes will get looked at after Umbar, as simple as updating rewards to being better for a varied group to join in.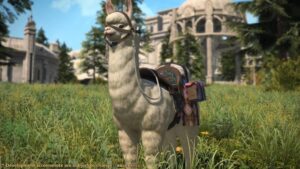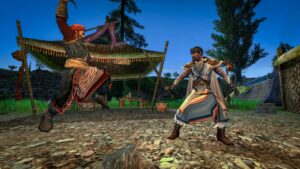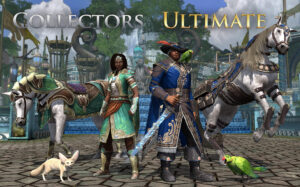 CLOSE
And that's our show for tonight. While the chatroom begins suggesting show titles, we want to thank Maellung for joining us.
https://www.twitch.tv/lotrostream
November 3rd
1 hour segment on LOTROstream for their 24 extra life stream
If you have a question or comment about our show, you can email us at podcast@aie-guild.org You can find us on the AIE Discord and other non-Twitter social media.. We record live with video every other Sunday at 8pm Eastern/5pm Pacific. You can join the chatroom and play along with us on our website at https://aie-guild.org/podcast-live-stream/ and look for the link to our discord server at https://aie-guild.org. And for past episodes, you can see them on our Youtube channel, https://www.youtube.com/c/TheAIEPodcast ! Our theme was composed by the amazing Andrew Allen, follow him at @keyswithsoul! or visit his website https://andrewallenmusic.com/
And now it's time to play all of the great AIE member segment we received this week, including…
Next time, we'll be talking to Looci and possibly Gusty about the Blizzcon wrapup!. So until then, AIE…
– This is Maellung
– This is Mkallah
– This is Tetsemi
– This is Mewkow
And this has been… The AIE Podcast.