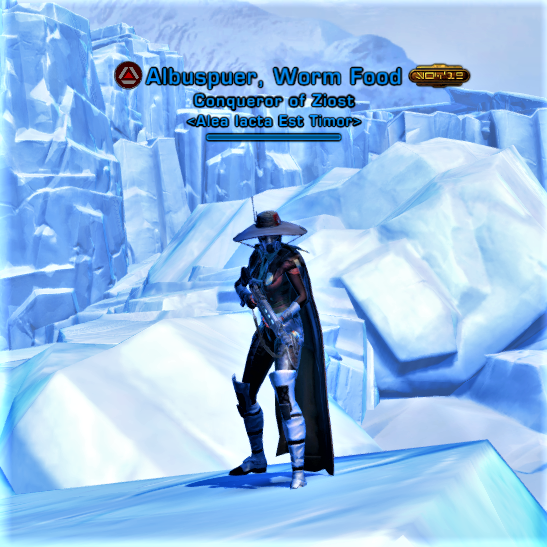 Coming out of the interest and success of tabletop gaming at our AIECon, we've decided to continue the tabletop and D&D gaming. There's a channel for each and groups have been gathering for both. With that in mind we also identified the need for a new community officer role to help with that in addition to general AIE game assistance.
Please join us in welcoming Albus as our new community officer!
Albus has been a long time contributor and leader in AIE. He's run teams in the SWTOR division for years. He also was instrumental in helping with the AIECon, leading the board game activities, and bringing on the amazing industry panel. Check out the board game channel to get in on one of the rotating board game sessions running regularly!
For those not familiar with Albus personally, here are a few words of introduction from him:
1) I'm a follower of Jesus Christ. I know I am not always successful at it, but my desire is to behave in a way that represents Him well and brings honor to Him.

2) I'm a husband of a wonderful wife who has tolerated me for more than 22 years. She's a jewel and I don't know what I'd do without her.

3) I have five kids ranging from 10 to 19. Many of you already know Balto so you know how much of a trouble-maker he is!

4) I'm a big Star Wars fan. This is why most of you know me… from playing SWTOR. I started playing the Christmas after launch (it was an eagerly-requested gift), and I played with some friends for a while. Before very long, they quit but I was still having tons of fun playing. I knew about AIE because of listening to The Instance when I played WoW, so I decided to see if AIE had a SWTOR presence. I've been stirring up trouble around here ever since!

5) I play board games as a hobby. A few of you may have met or heard of me because I helped out with the board gaming events at the recent AIECon. Come join the #board-games channel on Discord and let's play!

6) I enjoy hiking. I live in Arkansas between the Ozarks and the Ouachitas, and there's lots of good hiking around here. I enjoy being outdoors and it makes for some good, quality family time!

7) I work in IT…. like about half of the people I know in AIE.
Welcome and thank you Albus!