Come join our streaming weekend, focused on a kick-start walk-through of the myriad of games that make up the AIE gaming community!
Join game officers as they live stream walk-through's of many of the games that are the core of AIE! Elder Scrolls Online, World of Warcraft, Guild Wars 2, Star Wars The Old Republic, The Division 2, Lord of The Rings Online, Final Fantasy XIV, Star Trek Online, and Fallout 76.
If you have ever found yourself wanting to try a new game but were avoiding the time commitment and possible frustration of learning the ins and outs of getting started, then this event is for you.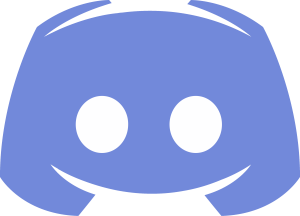 When: Friday June 26th, Saturday June 27th, and Sunday June 28th
Where: AIE Discord and AIE Twitch Stream
Time Zone: Event times are set as Eastern Time
Game Walk Through Duration: 2 hours for each game
Cost: Hard Disc Space. All Games are free to try, with the exception of Elder Scrolls Online (ESO) and Fallout 76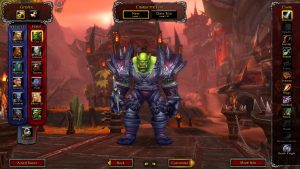 Your game instructors will walk you through:
– Character creation
– Starting zones
– Basic navigation
– Tips for beginners
– Connecting and communicating with others and joining the guild
– First look at the game experience
Not a member of the AIE gaming community? No problem! We welcome everyone to come hop in Twitch and the discord channels and watch, listen, and ask questions about the games.

Not able to make the live event? Also no problem! We will be recording the sessions and posting for view on-demand.
Have kids that would like to watch? Again, no problem! The AIE community works very hard to maintain a family friendly environment and we welcome all ages to come and participate!
Schedule
Friday, Jun 26th
ESO – 9 pm-10:30 pm
Game Instructor: Dankinia (Kini)
AIE Town Hall: 10:30 pm – 11:30 pm
Presenters: AIE leaders from across the community
Saturday, June 27th
WoW– 4 pm-6 pm
Game Instructor: Fez (Alliance)
GW2– 6 pm-8 pm
Game Instructor: Corley
SWTOR – 8 pm-10 pm
Game Instructor: Marcus
The Division 2 – 10 pm-12 am (Midnight)
Game Instructor: Durus
Fallout 76 – 12 am (Midnight) – 2 am
Game Instructor: Mewkow
Sunday, June 28th
WoW– 2 pm-4 pm
Game Instructor: Syreyne (Horde)
LOTR – 4 pm-6 pm
Game Instructor: Maellung Arrowshield
FFXIV – 6 pm-8 pm
Game Instructor: Abovan
STO – 8 pm-10 pm
Game Instructor: Dent
Call of Duty – 10:30 pm-12 am
Game Instructor: Marcus