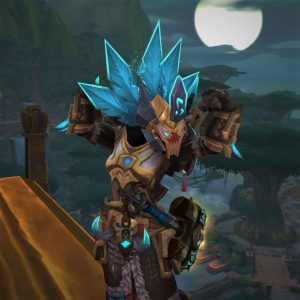 With the impending addition of WoW Classic and our continued commitment to WoW Retail fun, we recently decided we needed to bring on an additional community lead to help out. Please join us in welcoming Gijora as a new AIE Community officer!
As most know, AIE officer roles are filled based on the jobs we need done and who is in a position to do those jobs while representing the AIE culture. Gijera has been in AIE for over 7 years and has been a lead for some time now in both WoW and EVE. In WoW, you'll often find him helping lead the tactics of our Saturday night Noob Raid events among other things. He's also been seen from time to time helping our EVE Corp with very important business likely involving expensive AIEU assets exploding hilariously. His characters in game are never hard to spot both because he's always front and center helping things run, and also because every character is pretty much named Gijara. If you see a G, J, and an RA in that order with some random assortment of vowels tossed in, you've found him!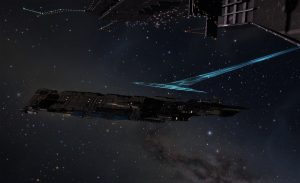 Gejara will continue to be helping Dankina in our Noob Raid nights among other jobs in WoW. He will also help from time to time in EVE, and with Classic launching on 8/26, he'll be there with us as well as we spin up a new division. Be sure to check in our #wow-classic channel in Discord on our launch plans and jump in with us on Pagle Horde.
Gijura hails from somewhere in the middle of Texas so we'll be expecting some south-central US meetups soon. He also runs a variety of custom game servers including Minecraft, ARK and others. Keep an eye on Nomads for some possible fun in those areas as well. If you are looking to track him down, you can look up "Gijora" in all the online places in and out of AIE to get connected.
Thanks for taking this on, Gajura!