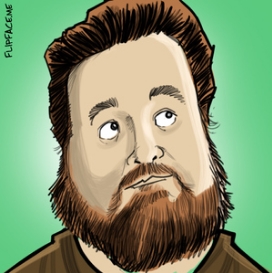 Two years ago, on February 17th, AIE lost one of its greatest leaders and friends. Words cannot express the true heartbreak the AIE Community felt on that day. While there is nothing we can do to bring Ralff back, we can always remember him for the person he was, and honor him for the legacy he left behind. So honor him we shall.
One of Ralff's last requests was to hold an event in WoW similar to the Amazing Race. So in remembrance of our friend, we have started a new annual event, Ralff's Amazing Race. The inaugural run was February 17th, 2018 and we are continuing the legacy every year in February.
This year, The Amazing Race will be held on Sunday, February 17th in World of Warcraft, with registration starting at 5pm ET/Server Time in Orgrimmar. There will be a shotgun style start at 6pm when everyone will receive the first clue. You will need to find the next way point and engage with the master clue giver in a mini-game for the next clue. Points will be given to everyone that reaches the next clue. Those with the highest points at the end will win prizes.
This year organizers plan to place at least one way point in every WoW expansion. (Or will they??) So brush up on your lore!  Finish finding all those finicky flight points!  Dust off your Dalaran and Garrison Hearthstones!  Or make some friends with Hivemind and 310% flying!  No matter how you decide to prepare, it's going to be a great time!
Until then, my friends!
Syreyne