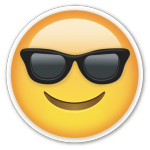 I expect it is clear to everyone that Discord has become the heart of our guilds communication tools in recent history. As such, we'll continue to make use of more and more Discord capabilities over time. Here are some highlights.
Right now, we have a temporary section for Blizzcon where both the IRL and Virtual Ticket holders will be connecting, live blogging the hot takes, and getting in voice for chat over the live events.
Our #nomads channel continues to be a great source of discussion on lots of new and emerging games. Dreadnought is looking interesting and there's some recent talk on Bless Online going free, Ghostbusters World getting launched, and Quake Champions being a thing. Not having a console myself, I'm looking forward to the RDR2 talk so get that started, please!
Our #raidteam-news and #raidteam-recruitment channels continue to see good use and the WoW Uldir normal and heroic progression updates look great. Even WoW Noob Raid was able to get in on the action with an 8/8 LFR update for Uldir last weekend. That was a fun night. Nice work team!
Our regular game text and voice channels continue to be in good use. If you are looking for game information or to connect with others in any particular game, those are a great place to start. Also, please feel free to make use of the open and group voice channels for any of your voice chat needs.
And finally, the buried lead. We've just launched our first set of AIE Emoji for Discord. Big thanks to our guild design lead and council member Xanar for her work on these and design guidance as we put this first set together.
Enjoy!