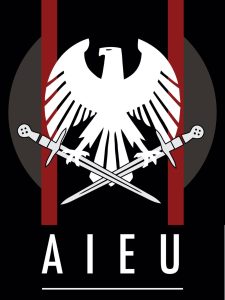 Alea Iacta Est Universal and it's alliance Blades of Grass have been successful in attacking and conquering one of the most prized areas of space in New Eden.
It has been a hard fought war and AIEU's and it's alliance have still much to do along with the entirety of the Money Badger Coalition, the mega coalition that has formed to attack and destroy The Imperium and it's allies.  AIEU has been fielding fleets of the deadly Cerberus heavy assault cruisers to great
effect and have now completed the important job of securing sovereignty over the region and cement it's foothold in it's new home.
Interested in joining the fight and helping AIEU in protecting it's new homeland?  Click on this link for a trial account and search for Alea Iacta Est Universal (corp ticker AIEU) in game and make sure you apply using UMAMI.