The first expansion for Guild Wars 2 is now live! Come join AIE in the fight against Mordremoth. There are a bunch of of changes in the expansion including new guild systems, a new class, elite specializations for every class, new zones, new ways to progress, and raids.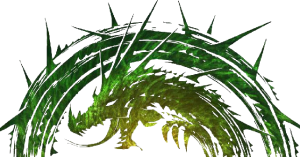 AIE will be working toward a guild hall soon, expect details on the forums. For a quick run down of the major changes go check out the GW2 wiki.
Welcome to the jungle!