Blizzard Entertanment, Inc. surprised it's fans during this year's Blizzcon held in Anaheim, CA by announcing a completely new IP named Overwatch.
The game is described as a cooperative team based first person shooter made up of a cast of various selectable heroes with varying abilities and techniques.  Currently each team is made up of six player apiece.
Citing a desire to keep its game styles "simple", and because it contradicted with its emphasis on accomplishing goals as a team rather than trying to achieve large amounts of kills, Overwatch will not contain a traditional deathmatch mode.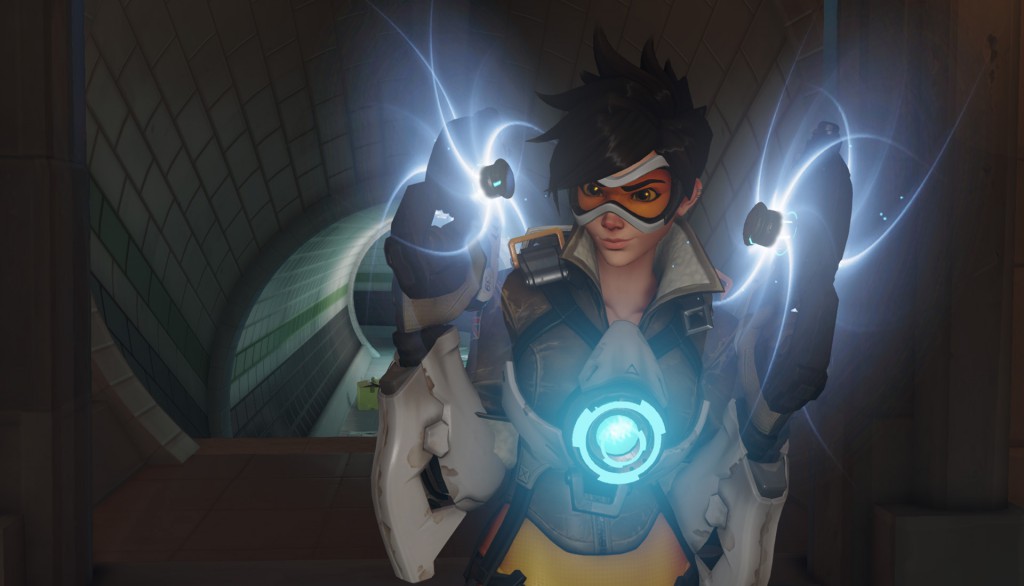 The game at first glace seems to be very reminiscent of Valve's Team Fortress 2 and Gearbox'es Borderlands series.  The game also has a visual aesthetic similar to Pixar's The Incredibles.  AIE members present during Blizzcon had strongly favorable comments of the playable demo and remarked that although such comparisons to the aforementioned games are valid, the overall feel and play of the game is fairly unique.
Metzen stated that "Blizzard has a long legacy of developing multiplayer games, and it came down to 'is it even possible to build a shooter that doesn't feel cynical, that doesn't feel cruel, that doesn't feel nasty? Can you build one that really promotes teamwork and relationship and having fun with your friends, and not getting killed with a thrown knife from halfway across the map as soon as you jump in?'"
A beta sign up page is currently available as well as numerous gameplay videos, artwork and description of the various heroes and abilities.