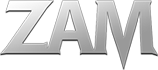 While it lasts, Zam.com (remember allakazam.com?) is giving away free stuff for starting in LoTRO! Get your first cos-gear, a mount(!!!!), riding training, experience and reputation boosts, potions, and all the bits and bobs that starting characters need to get going in Lord of the Rings Online.
Play a hobbit, eat a lot, and nap between smiting the black riders and goblins!
Get it now, the chicken hockey is going on right now – get a chicken pet, comes in different colors, and even stuff for the yard or furniture for your own house!
And the Farmers Faire is running until the 16th. Awesome mounts, cos-gear, and a slew of other stuff!
All you need to do to get the offer is to log into your zam.com account! You can set one up if you don't have one already.
To take advantage of the offer, you need to log into your lotro account at myaccount.turbine.com and redeem the code from the zam.com offer. You will receive the items in-game once you do this.