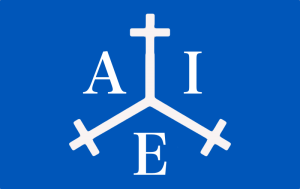 Attention Sky Pirates,
Alea Iacta Est has launched itself via the GERP process into
Archeage
. Willing traders, explorers, merchants, crafters, scallywags, pirates, and ne'er-do-wells are welcome to join us on the Kyrios server on the western faction. See the full details after the break.
Guild Name: Alea Iacta Est Trading Company
Server: Kyrios – West
Time zone: Primarily USTZ.
Focus: Maximum Fun, guild events, and embracing open-world PVP.
Requirements: Do you have a pulse? Great, you qualify.
Atmosphere: Friendly, helpful, respectful, positive and sometimes a little zany. Racism, sexism,  personal attacks, and the like can check themselves at the door. Otherwise everyone is welcome!
See
here
for the most up-to-date information concerning the guild.
See
here
for the MyExtraLife forum Launch FAQ thread.